Virtual English Club for International Students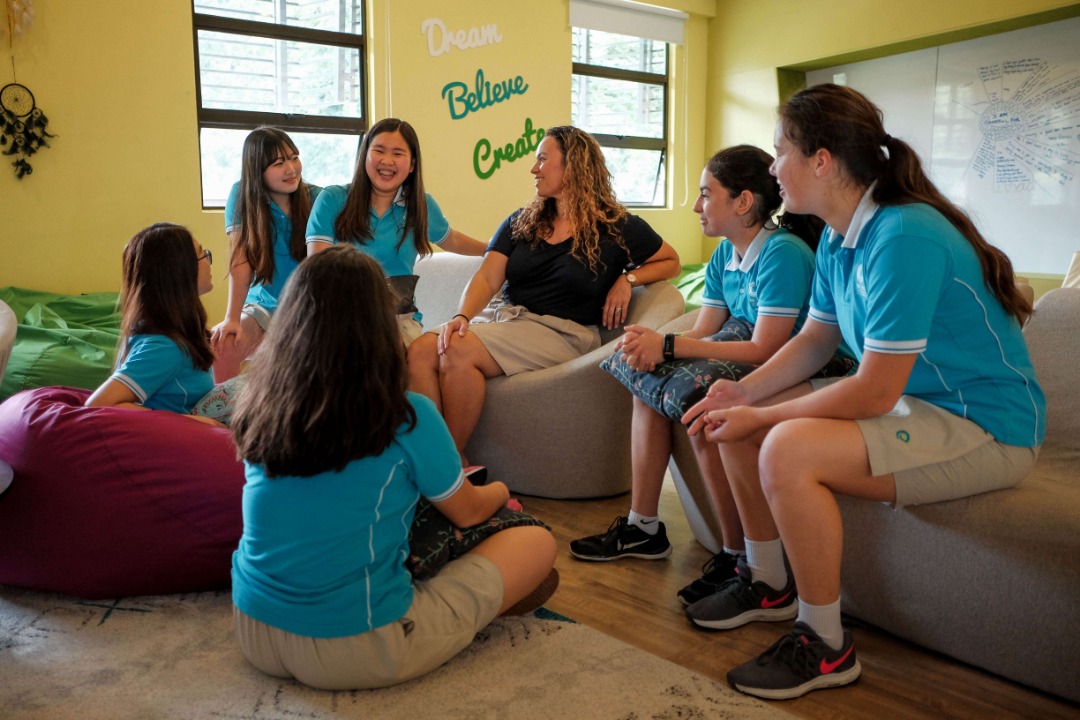 Be part of the Nexus community even before you arrive in Malaysia!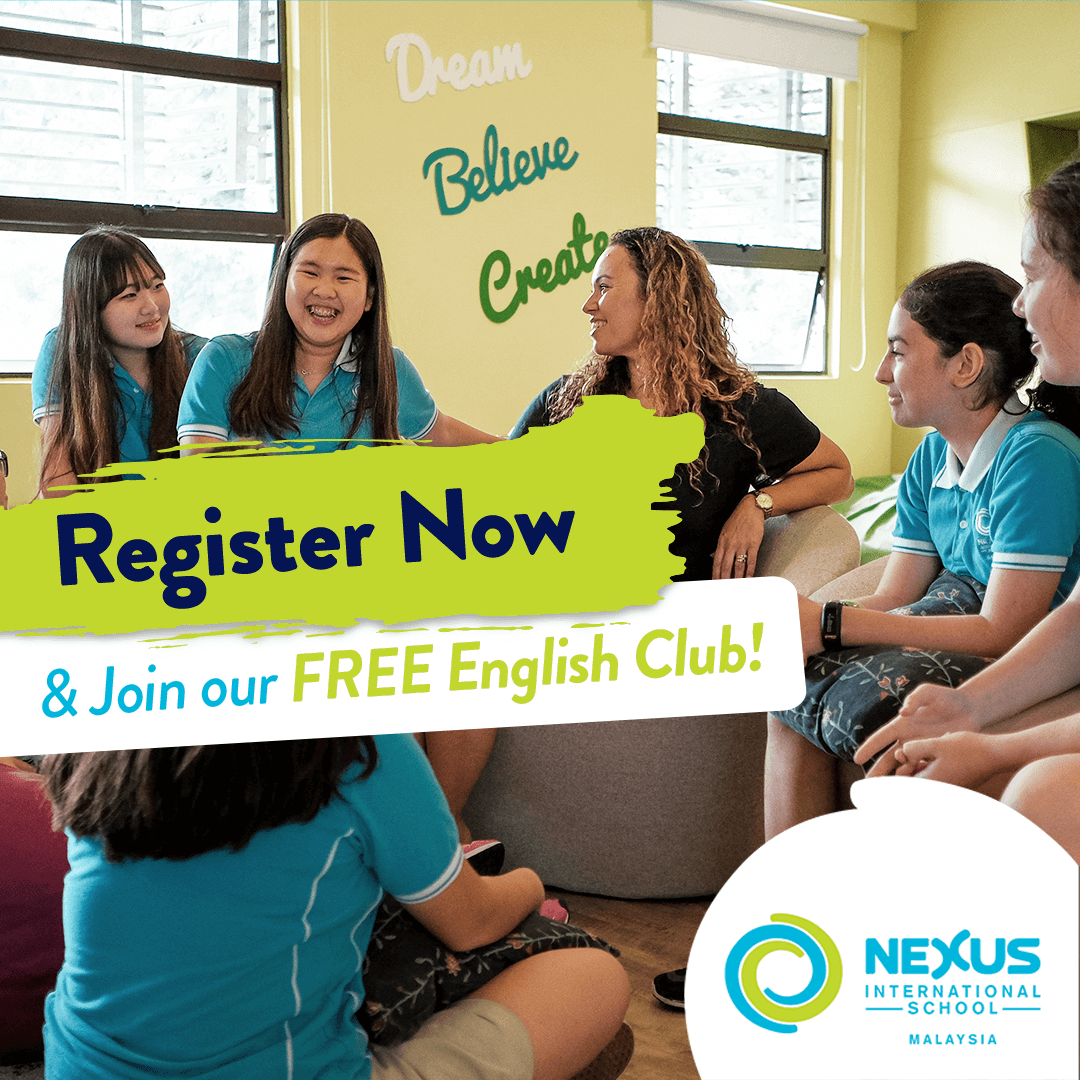 Yes, the international borders may be closed. But, this should not disrupt your education plans for your children.
While waiting for the international borders to reopen in 2021, your child can now join an exclusive English Club facilitated by our Nexus teacher - absolutely FREE. This programme is offered only for learners who have placed an application to enrol into the school. 
Programme details are as follows:
Facilitated by Nexus English As An Additional Language (EAL) teachers every week from 3.20 pm to 4.20 pm (Malaysian time)
8 weeks programme starting from March 2021 
Learners get introduced to the Nexus community - key teachers, counsellor, parents and learners
Learners will learn the Nexus Way which will help them transition into the school
Learners will be introduced to a Nexus Buddy
Families will be introduced to a Nexus Family where useful tips about transitioning into Malaysia can be shared
Learners will be introduced to language learning in a fun way
Nexus English Learning Club is designed to help ease the transition into Nexus for international learners who are not able to join the school physically. At the same time, learners will be able to learn English in a fun and interactive way with the help of our qualified and experienced English teachers. 
Some of the sessions for this programme would include introductions to the Nexus Way and philosophy of the school, virtual tours into classrooms and fun games and activities for learners to learn English along the way. 
Additionally, every registered international learner and family will be connected to a Nexus family in Malaysia as a warm-up to understand Nexus and Malaysia better while also sharing useful tips about transitioning into Malaysia.  
So, why wait? Register to enrol your child in Nexus now by contacting our Admissions team. Be a Nexus learner today. 
For more information contact 603 - 8889 3868 or email
admissions@nexus.edu.my
**Terms & Conditions apply.

Only for all applications received from international learners, while waiting for international borders to reopen. Full payment of registration fee and application fee is required for the commencement of this programme.