A Story About Kindness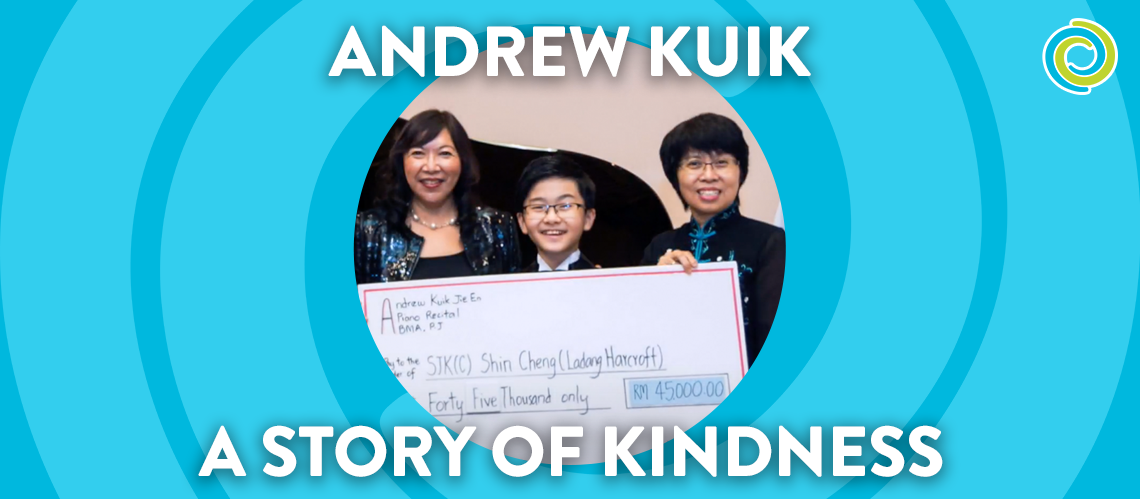 Andrew Kuik is a remarkable #NexusGraduate who recently gained a scholarship to study Computer Science at the prestigious Stanford University, USA after achieving 43 points in the IB exams. A passionate and accomplished pianist, Andrew raised a total of RM147,000 in funds over the last 5 years through organising Charity Concerts in aid of refugee centres, autistic children associations, and many other charitable organisations.

"Since I enjoy playing the piano and I am fairly good at it, I wanted to use my talent to help out other people, especially the underprivileged. I often compete in competitions, performing at different concerts and throughout all this, Nexus has been a huge support for me. The school has encouraged and assisted me in all my efforts of performing and organising these concerts," shared Andrew, who was a Nexus learner for more than 6 years. 

We are happy to know that Nexus is brimming with "stories of kindness" like this and will continue to support our learners in spreading kindness to the world!

Well done Andrew for having a heart of gold, you are truly a gem.