Wizard of Oz - My experience. By Muhammad Solehuddin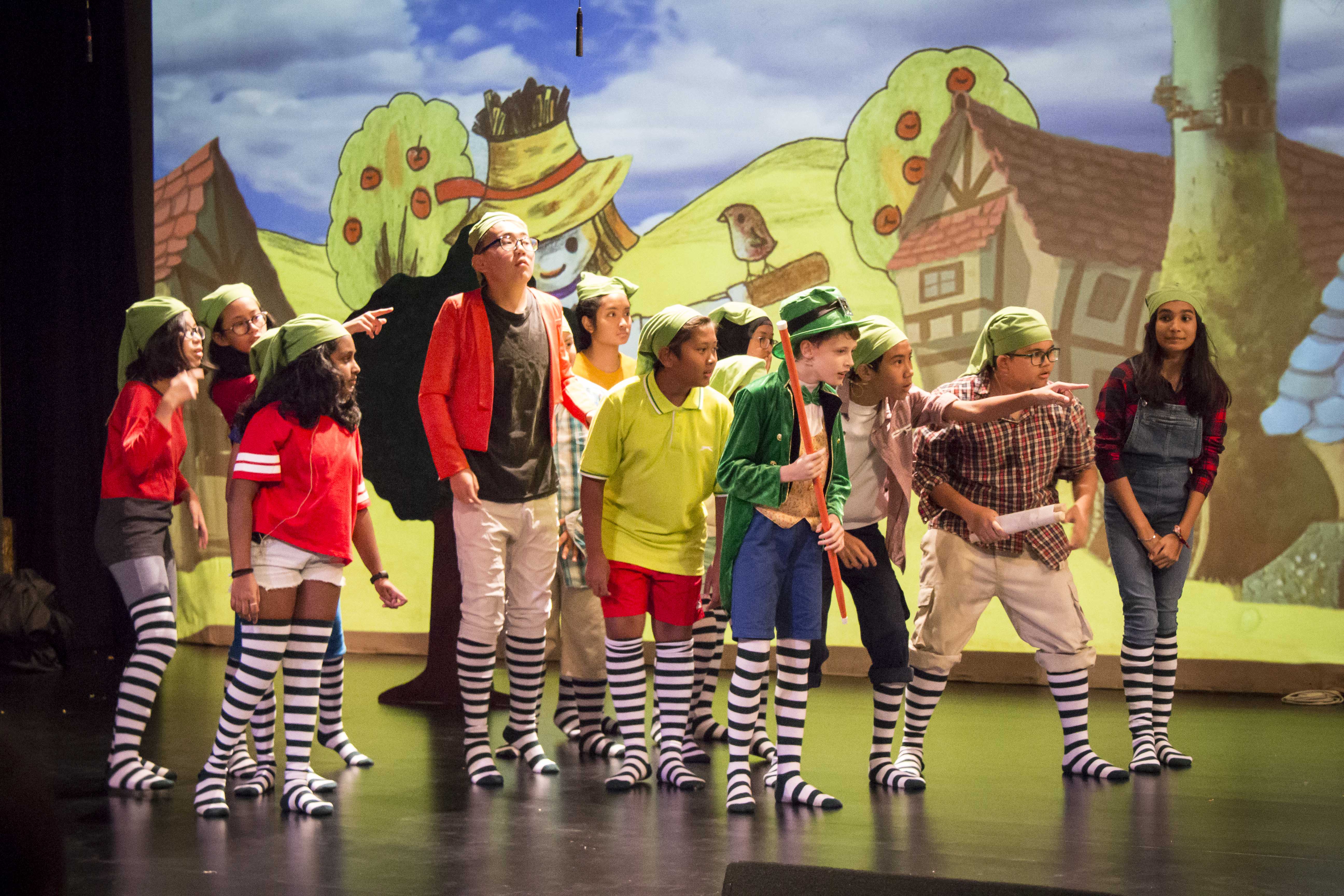 The Wizard of Oz began with a girl named Dorothy Gale whose house got swept by a hurricane before being whisked away to a magical fairyland known as the Land of Oz. After discovering her house killed a witch, Dorothy embarked on a journey home to Kansas with the assistance of the Wizard of Oz. As she walked towards Emerald City, she met three companions: The Scarecrow, the Tin Man and the Lion who were also on their quests to find their missing pieces: a brain, a heart and courage. Once Dorothy met the great Oz, she was tasked to kill the Wicked Witch of the West, which wasn't an easy mission. After she and her friends accomplished their mission, the group returned to Oz to make their way home.

When Ms Amy emailed the audition results, I was very excited to be chosen. Initially, I only had my other friend from Year 10 named Bernard who got selected to join the production. As time went by, I started making new friends with the younger learners and became good friends with the IB students. I became friends with everyone in the play, and I feel everyone would feel the same way I do.

At first, I was chosen to play the farmhand in the show. However, my friend Ezran who was originally cast as the Wizard of Oz decided to drop the role. Hence, I picked up the role as Wizard of Oz, which I felt was the best character for me. He was a fun character and the feel was great. When I carried a giant monster for a scene, I felt in control of the situation and knew I will be in the centre of attention for the audience. Personally, I enjoyed playing the more comedic and cowardly wizard than the big monster that sent fear into people's heart. Oz was a powerful character yet funny and shy. I also learned to control my voice through Oz because I had to create a powerful and booming voice for the monster scene and tone it down for other scenes.

Everyone who participated in the Wizard of Oz played an important role, no matter how big or small their characters are. During the rehearsals, there were one or more people went missing and this situation impacted the progress of our rehearsals. Everyone had their character to play. Without a particular character, the show wouldn't work, which demonstrated the importance of every character and person regardless of the weight of their influence on the big story. I would most definitely be interested in joining any future plays. I love performing in front of a huge audience and I enjoy entertaining people.